Narrative Essay Topics for Students
Wow Essay Writing Service
>
Blog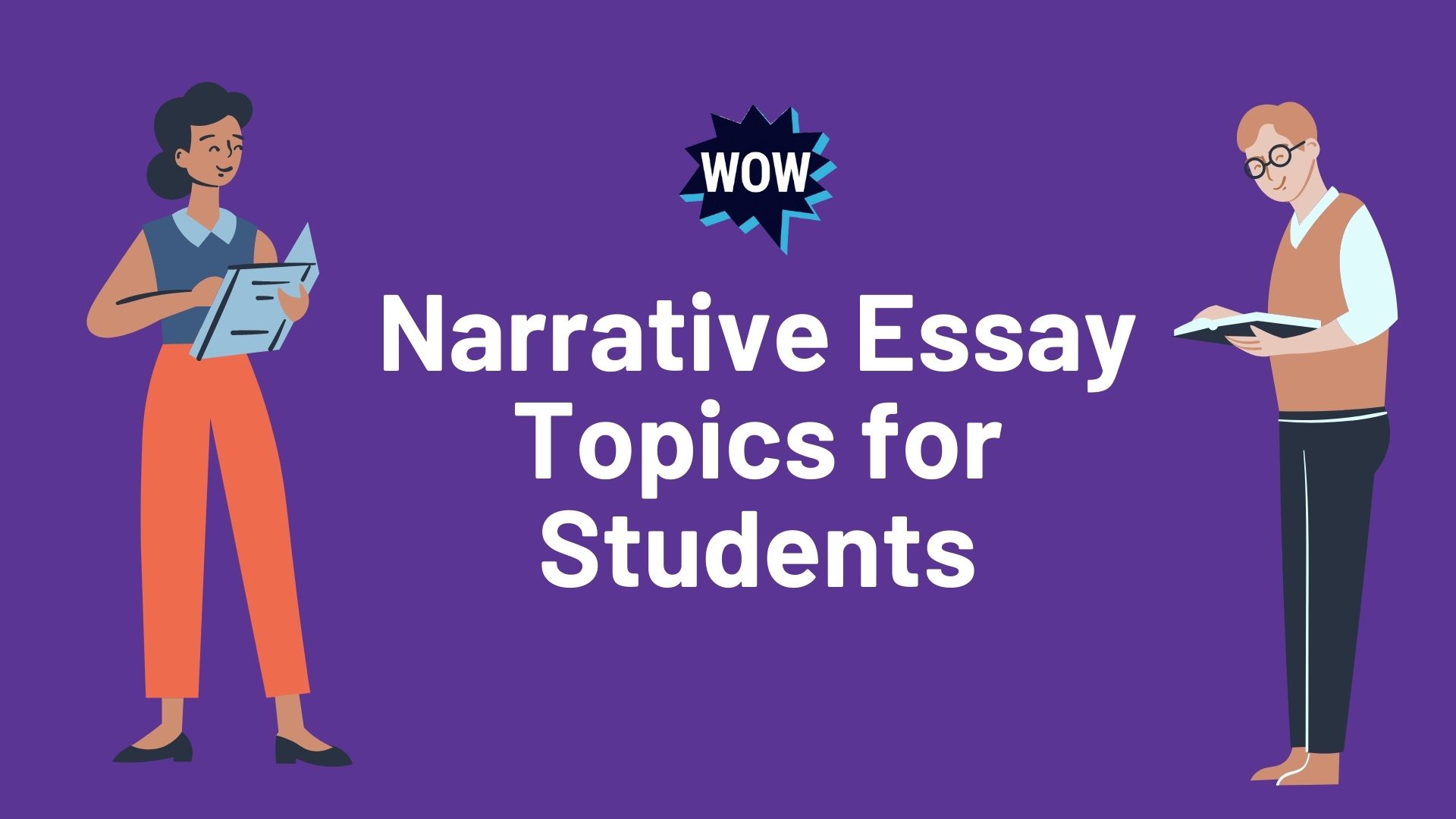 A narrative essay describes the action that takes place in a particular place and time. It can be a real or fictional story that tells places, characters, activities, and emotions. The narrative essay connects a series of events as they occur. The writer explains these situations, which is an essential element because the narrator tells the story, whether or not they are directly involved in the circumstances. The right topics for narrative essay allow you to reveal the whole meaning of this type of work and add an emotional narrative to it. The narrative is not only found in essays. It is also part of our everyday communication and allows us to know what has happened to us, what we have witnessed, or been told. Therefore, among its purposes is the ability to communicate, inform or entertain through simple stories, such as a joke or anecdote, or complex ones, such as a novel and others. In this article,
wow essay service
offer examples of narrative essay topics for all tastes.
What are Good Topics for a Narrative Essay?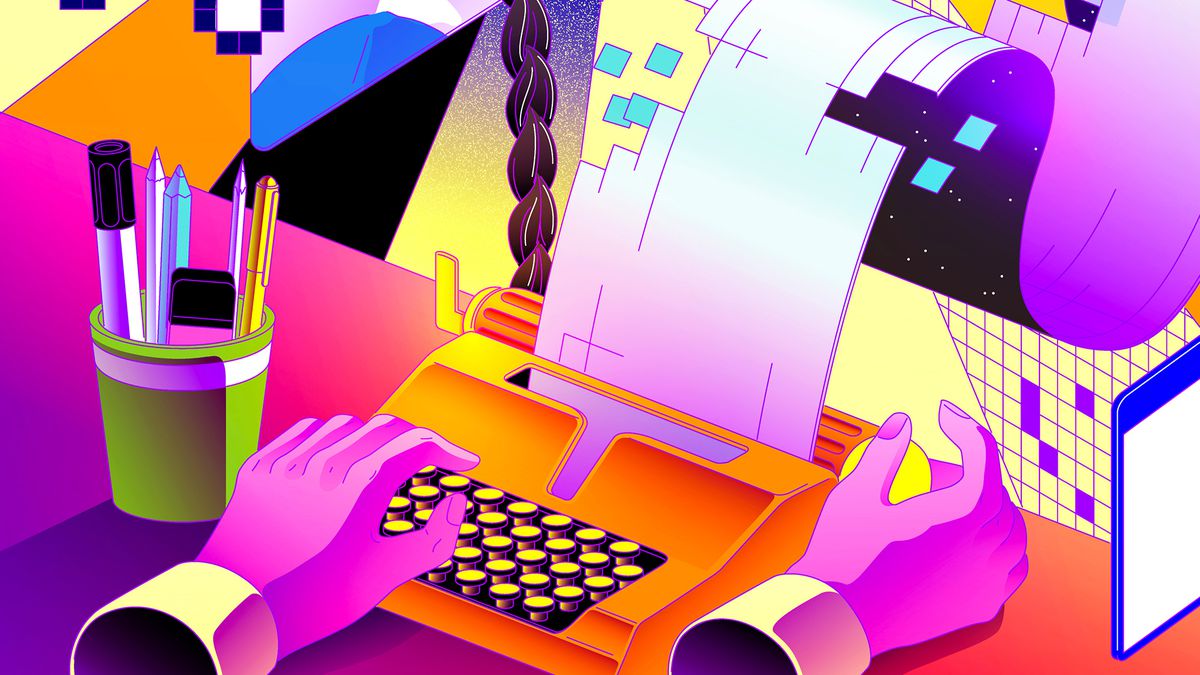 Image Source: https://www.theverge.com/22585864/wattpad-fanfiction-platform-library-writing To choose best topics for narrative essay, you should focus on your own experiences. Own experience gives the paper emotional power because the background has a significant impact on human life. It could be a journey, a special day such as the first day of school, a marriage, an unforgettable day, and so on. It emphasizes that through narrative, a person can express and share something special with the reader. Narrative entails a sequence of events that are often linked in chronological order. However, the narrative can also refer to the third person when describing stories.
How to Choose Narrative Essay Topics for College Students
1. Read through the assignment to determine directions and expectations. It is best to read the assignment several times so you know exactly what you need to do. See if there are prompts or questions you need to answer. Also read the requirements listed for full credit. 2. Brainstorm possible ideas for the story. First, let the ideas flow freely without trying to limit the topic for narrative essay. Decide whether you want to write a personal or fictional narrative. When you have a long list of potential topics, you can choose the one you like. For example, you could write about your first sleepover at a friend's house, or the day you brought home your first puppy, or write a fictional story about a boy who has trouble making a fire. Here are some ways to come up with ideas. 3. Choose one significant event to detail in the story. Go through the list of ideas you've compiled to find an event that fits the assignment. Then narrow the topic down to one specific instance so that the event fits into one essay. 4. Choose a theme or message for the story. Relate the idea of the story to the prompt and think about how the story makes you feel. Also think about how you want the reader to feel after reading the essay. Based on the answers to these questions, identify the main theme or idea of the story.
Structure of Good Topics for a Narrative Essay
A narrative essay has three parts: • Introduction: this part reveals the initial situation with which the narrative begins. • Development or plot: this is the sequence of events related to each other and the conflicts and obstacles that the characters in the story must face and solve. • The outcome: it is the end of the story, in which the doubts that have arisen throughout the story become clear. This structure reveals the idea of the great topic for a narrative essay and allows the reader or listener to follow the thread of the narrative.
Principal Characteristics of Topics for a Narrative Essay
Works on college narrative essay topics have several common characteristics that define them and distinguish them from other types of essays.
1. The presence of a narrator.
The narrator is the one who tells the story, the voice of the story, who may or may not be part of the characters in the essay.
2. Reveals real or fictional characters.
Characters are those who take action throughout the story. They can be natural or fictional.
3. Describes actions.
Actions are events that occur throughout the story and are part of the plot being told. These events are related to each other and have a particular order, depending on the type of narrative.
4. It covers a variety of narrative genres
Narrative essays are designed to convey something specific. Some are entertaining, others are informative, depending on the author's
wow writing
style. Therefore, the following types of narrative essays can be distinguished: short story, novel, chronicle and biography.
5. They can leave a reflection or teach
Narrative essays, such as a short story, a legend, or a myth, are stories whose purpose is to cause the reader or listener to reflect, which may prompt us to think about our actions, among other things. They can also leave moral instruction as a life lesson that emphasizes ethical behavior and goodness.
Narrative Essay Topic Ideas
Below you can find topics for writing a narrative essay sorted by type of this kind of work:
Story
The short story is a brief narrative based on actual or imaginary events, narrated orally or in writing. It is characterized by having a simple plot and a reduced group of characters. Its purpose is to generate emotions in the reader, teach a lesson, and stimulate the imagination.
Novel
It is a literary genre that presents a series of actual or fictitious events. It is characterized as an extensive narrative, having a complex plot. The narrator uses description, dialogues, or monologues to expose the space and time the main actions occur. Given its length, it generally has several chapters in which the characters and the events they experience are developed in greater depth.
Epic poetry
Epic poetry is a literary genre characterized by its prose writing, by taking care of the aesthetics of the language and mixing the real with the fantastic. It narrates real or imaginary events of great deeds performed by heroes who face each other in important battles.
Myth
It is a traditional narration about an extraordinary event where supernatural, fantastic beings, gods, demigods, or heroes participate. These narratives are part of the belief system of a culture.
Legend
It is a narrative that can mix natural and supernatural facts transmitted orally or in writing from one generation to another. It is characterized by narrating events that start from a fundamental aspect and occur in specific places. The story has a message or warning and presents creatures that can generate terror or fear.
Example Of Movie Review On Recreating The Legend John Boormans Valorous Tribute To Sir Thomas Malory
Top Essay Examples by WowEssays Writers
We incessantly exaggerate the WowEssays exemplification directory so that you could flick through bounteous particulars and treasure trove incisively what you need. Cheque the virtually contemporary examples by our professional:
Free Karen Incident in Central Park Essay Example
A quick internet search of the name "Karen" or with a hashtag before it returns hundreds of thousands of memes, all of the white women demanding a black person leave a particular space or call the cops on a black person. The most famous meme belongs to Lisa Alexander, who called the cops on Mr. James Juanillo for spray painting "Black Lives Matter" on his own house (Lang, 2020). Karen represents white, middle-aged women displaying overt signs of white privilege, entitlement, racism, and shamelessness in their discriminatory actions …
Continue reading
Type of paper:Essay
Pages: 3
Words: 701
Free Coursework about How does the Western Apache Girls Puberty Ceremony Differ from other Apachean Examples
Intoduction The following paper will detail the ethnographic histories of Western and Eastern Apache, with a primary focus on girls' puberty rituals, an essential part of Apache culture. The paper will detail Basso's 1966 account from Wisdom Sits in High Places to start and then describe puberty rites in Eastern tribes, including Jicarilla, San Carlos, and Mescalero. The analysis found strong similarities between the Western and Eastern Apache, with the main difference being the presence of clown imagery and motif in the Eastern tribes. In addition to detailing and describing the ceremonial …
Continue reading
Type of paper:Coursework
Pages: 16
Words: 4412