How to Write College Essays That Wow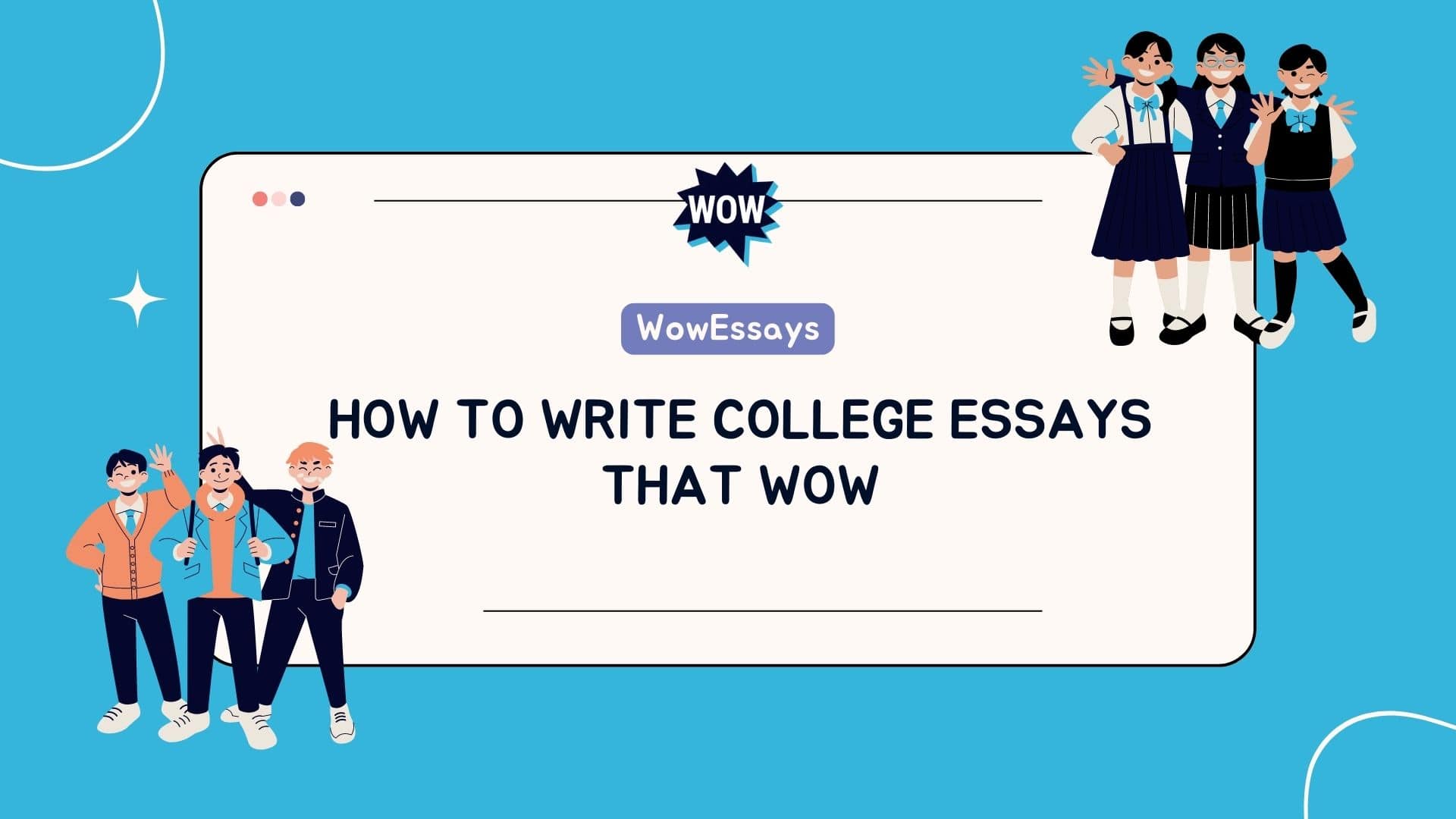 Suppose you're looking for tips for writing college essays that wow, you've come to the right place. There are three fundamental components to creating a wow essay that captivates the reader's interest: authenticity, introspection, and depth. These elements are essential for capturing the admissions officer's attention and will make your essay stand out from the rest.
The authenticity of College Essays That Wow
Authenticity is a vital element of college essays that wow. Admissions readers value essays that speak in an authentic voice and showcase the real person behind the application. However, many students struggle to do this, leaving the reader with the impression that someone else wrote their essay. Authenticity is essential for college admissions essays to stand out from the competition.
To write authentically, you must know the characteristics that make an essay authentic. For instance, your voice and tone should be used when talking to friends. It is also helpful to tell stories out loud, as this helps you find your voice and connect with your audience. Be sure to avoid over-editing, as this will alter your voice.
Introspection
Introspection is the heart of the best college essays. It lets admissions officers know how a student thinks and approaches a situation. By using introspection in your essay, you can sell yourself as an intelligent and capable person. To create the perfect reflective essay, follow these five tips.
First, remember to be specific. Include your personal experiences in your essay. You can talk about your home life. For instance, you can talk about how your grades suffered after a divorce. Afterward, you can explain how you recovered and how that difficult period affected your future -introspection in college essays that wow doesn't mean rambling about your life and your family.
Depth
Depth in college essays is essential. While some schools prefer to see more in-depth responses, others will appreciate brevity. For example, the admissions essay for Tufts University takes the reader on a journey from a student's love of origami to his love of science in just 250 words.
The best essays tell a story, reveal a person's passions, and expose a student's personality. For instance, a thoughtful narrative of a difficult time reveals more about a student than a dazzling list of honors or competitions. While grades and honors show that a student is smart and mature, the essay reveals the depth and richness of their personality.
Intuition
Intuition is a powerful force that connects an individual to their environment. While many dismiss intuition, it is an integral part of who we are. Our intuition guides us and helps us make decisions. It is often faulty or even incorrect, but it is also a powerful tool that helps us solve problems.
If you're writing about your experiences, make sure you provide context. It will help the reader understand your personal development, as well as your educational journey and future aspirations. If the reader doesn't understand your perspective, they may get confused.
Proofreading of College Essay That Wow
When it comes to college essays, proofreading is critical. Often, the most significant mistake people make is failing to check for grammatical errors. Kate Sonnenberg, the founder of KS College Success, knows the value of checking for grammatical errors because they can make or break your application. She has taught English and worked as an application reader at Princeton. Kate believes in the transformative power of a college education.
The college essay is more than just a good story. It can be challenging to navigate the dense morass of advice, especially when applying to elite schools such as the Ivy League. Unfortunately, many valedictorians are denied admission, making the task even more daunting.